Bryan was a meth addict, at the end of his rope. Considering topping himself – six months clean of crystal meth – and now he was using again. Back at bottom rung of a ladder he'd tried so hard to climb. Bitter in his disappointment, enraged with a world that had failed to help him to become the person that he wanted to be – feeling betrayed by these people he'd trusted with his drug rehab.
Well, truth be known, responsibility for this relapse had to come right back on him – they'd never made any promises about the drug rehab when he thought back on it. What they had said, and made it quite clear was that meth addiction cannot be cured, it could only be controlled. Somehow Bryan had got the idea that after a few days in detox, all he would need to do, to keep himself clean was to follow the management plan, and stop seeing his old mates.
The Relapse
He'd been told to expect a relapse now and again, but to pick himself up by the bootstraps, and get back on the recovery horse. After six months clean, from crystal meth, it came at him like a knife in the back to wake up Sunday morning and realize that all he wanted to do was get more of the ice that he'd gotten back into using late on Saturday night, after meeting up with some old mates and drinking alcohol.
The more he thought about what he'd done, the more he wanted meth. His jaw was clenched, his stomach tense, he tasted fear in his mouth, smelt fear in his sweat. No way did Bryan want to go back to using – no way that he wasn't going to. He'd got the taste for meth again – was so full of anger and rage that by late afternoon he'd gone out and injected himself with a massive hit. It was too much, after so long, Bryan felt like his head would burst, his heart lurched in leaps and bounds – he collapsed and nearly died from inhaling his own vomit.
In the Hospital after Overdose
Bryan was taken by ambulance called by a passerby, and ended up in hospital in the cardiac ward. He got talking to an older chap, one of the orderlies, who told him about the Narconon drug recovery program for people with drug addiction. "Got my son clean from alcohol, he said – sobered him up just fine – three years now, he's got a good job, never even thinks about using alcohol again. I really am a true believer – reckon you should go and do the residential drug rehab – reckon you could get completely clean like he did, even using ice."
Bryan wasn't so sure about drug recovery, he'd been on a drug rehab program already, and look at the mess he was in again not six months down the track – in any case, getting off alcohol was nothing like being addicted to methamphetamine. On the day of discharge, the orderly happened to walk by Bryan's room, gave him a wave, and said good luck – "I don't want to be seeing you again my lad, give that drug recovery program a try."
There Are People Who Care
Something about the orderly really got to Bryan – in all his life he'd never known anyone who'd cared whether he lived or died – not even his mother, god rest her soul, who he'd kept a good distance from as a child for fear of getting a hitting, and his Dad had been no better, wasting all their money, drinking at the pub. In some strange way Bryan thought that he couldn't let the orderly down, and not make any inquiry. So he spoke to someone on the helpline, told them his addiction story. Bryan got that same feeling again – in his world full of violence and deep despair – there were these people around that cared.
So Bryan booked in, and stood in reception feeling as though any minute someone would come up to him and say – go away, we've got no place for you – you're too hard, you're a criminal, you are not worth the trouble. Amazingly he was welcomed in and the drug rehab was fully explained. Even then Bryan started to feel a twinge of self respect, here was someone again that he felt cared for him, who he didn't want to let down.
In Rehab for the Last Time
Two months from that day, Bryan was over the moon, feeling that he had got through and survived the toughest part of the drug recovery course. He had eliminated the drug residues from his body and was now learning and doing exercises to build up his communication and perception skills. It was not easy but Bryan saw that recovery from his self harming addiction was possible, but entirely his choice, his decision to make.
Life is unfair, we don't get compensation except by learning to let go and move on, by learning new ways to "do life" in the future. Three months into recovery, Bryan has another couple of months to go. He's looking forward to graduating, learning a trade, and settling down to a happy life.
Bryan says that he knows already that he won't do drugs anymore. "You don't need drugs like meth when you don't harbor resentments and rage, like I used to do," is how Bryan explains his new contentment, and new found self respect. He reckons if anyone wants to get out from methamphetamines and criminal behavior, like he used to be in, use a residential drug recovery program that can get you completely free of crystal meth and addiction.
Narconon Is a Solution for Crystal Meth Recovery
This crystal meth addiction recovery story is based on true life events. What is even more true is that thousands of people have been saved from drug addictions with the help of Narconon – these people are living happy and productive lives without the need of any drug.
To know what it takes to do the Narconon drug rehab program, please call 1-877-782-7409.
.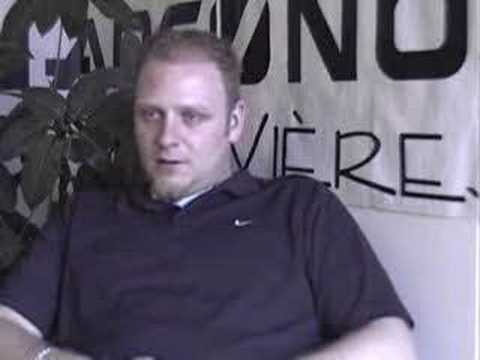 Video of a true crystal meth addict recovery