People who offer traditional methods for drug detox and methamphetamine rehab recognize that powerful addictions fail to respond to treatments that only have a capacity to remedy superficial symptoms. Complete addiction recovery cannot be achieved unless two fundamental issues are comprehensively, and properly addressed.
Firstly, all drug residues in the body need to be completely, and safely removed.
Secondly, the emotional conflicts that are the basis for all obsessive, compulsive and addictive behaviors needs to be precisely, and effectively discovered and resolved.
No one is recovered from a drug addiction when they still have cravings and a desire to use. Doing a partial drug detox, and employing the latest in "management" techniques is not and cannot produce good health and long term addiction recovery if the two points above are not addressed.
The Hubbard Detoxification Method
Drugs that tend to leave residues stored in body fats and tissues can trigger relapse, regardless of intention, for many years, even after the addict has stopped using. A proven technique for complete detox of drugs, their metabolites, and all the toxic chemicals that we tend to absorb from an increasingly toxic environment is the Hubbard detoxification method.
The Hubbard method is safe and is used by Narconon drug addiction recovery centers. Central to the Hubbard process is the use of dry heat sauna. In a fully monitored and supported regime, natural sweat from the body helps to remove accumulated toxins from the body. The Hubbard method has been used with proven success to help with detox from radioactivity at Chernobyl, to help detox September 11 cleanup workers, and people exposed to chemical hazards in the workplace. Testing of cocaine users showed that the Hubbard method caused the excretion of more cocaine metabolites from the body, after traditional drug testing methods had tested the cocaine users and found them to be "clean".
Healthy food, and vitamin supplements, attention to proper sleep and exercise, together with human support help people to go through the Narconon crystal meth detox program – gradually feeling more empowered, relaxed and in control. Going cold "turkey" or with substitute drug support is like something from a harsh and alien world compared with the natural, healthy and emotionally supportive Narconon detox method. Furthermore the safe and gentle Narconon process brings about a more thorough and complete drug detoxification than is achievable using traditional methods.
Ex-drug users feel happy, relaxed and alive after using Narconon detox:  not strung out and still wanting to use – barely restored to functionality.
Rehabilitation
The effective Narconon rehab program is fully integrated with a series of courses that enable even the most criminally inclined, hardened drug user to reinvent their former lifestyle and get their life back on track. Many graduates of the Narconon alcohol and drug addiction recovery programs go on to become highly valued members of their communities, valued for their integrity, and strength of purpose in both public and private life.
http://www.detox-narconon.org/ss/success-stories.html
The Narconon addiction recovery program recognizes that addictions are taken up to replace something that is "missing" in our lives, a void or emptiness of spirit that we find that drug use can hide, and make less painful to us. Addiction and other compulsive behaviors can never be overcome unless and until we look at our emotional patterns and ways of thinking, with the assistance of trained professionals.
Complete Addiction Recovery
People who graduate from the comprehensive Narconon program for complete addiction recovery find that they have no thoughts of returning to drug use, don't need drugs in their life. People addicted to heavy drugs, such as heroin, cocaine and crystal meth often dream of a drug-free life, but no one seems to hold the key. With the Narconon program, the coursework is the key, and you are in control. Just as muscles and body tissues return to good health when enabled, so the brain, the emotions and spirit can heal when provided with appropriate training and knowledge that strengthen self-esteem and a sense of purpose.
The root of problems with cognitive function, and with emotional issues is often that we feel ourselves pressured to respond in certain ways to life situations that we feel to be traumatic and overwhelming. Personal problems, poverty and lack of social opportunity seem to foster drug use in the community. Drug use is but a symptom of distress, a despairing cry for help. Accepting that drug use is not empowering, and that it is a self defeating response to intolerable stress and pressure that can be otherwise remedied and overcome is what the Narconon recovery program teaches drug users – and with overwhelming success.
A meth addict can beat crystal meth addiction symptoms and overcome methamphetamine addiction by changing his attitude and approach to the issue of using drugs. Put something better in young lives – a spirit of health and optimism, and all drug use and addictive behaviors can become a thing of the past.
Individuals addicted to crystal meth can find health, contentment and happiness, in Canada and worldwide, by using the Narconon program for complete drug addiction recovery.
To know the qualifications required to be able to do the Narconon Drug rehab program, please call 1-877-782-7409.
.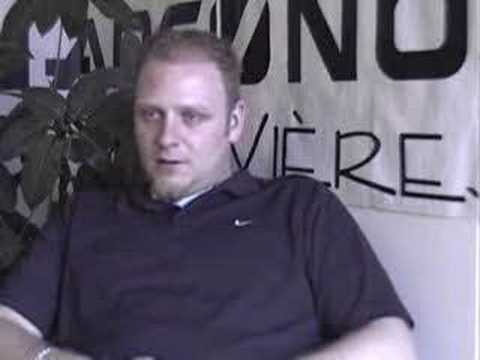 Ex meth user who recovered with the help of the Narconon Drug Rehab Program
.