crimes
that are connected to drug usage by law there are a number of drug related crimes. I am not talking about possession, drug dealing and that sort of thing. I am talking about more violent crimes that we see today in society. I am also talking of the desperate crimes that we hear of from those that are addicted.
There are gang wars that have occurred and executions of gang members that occur. This is something often we heard of a few years ago in Edmonton. It is less heard of since the police took down the Asian gangs head honcho. It is always sad to hear when a young person loses his life due to this sort of thing. There also is prostitution that is a side industry of the drug trade. The girls and guys sell their body to pay for their next fix. Other things occur too.
Case in point here the former NFL quarterback Ryan Leaf that we have been reading so much about in the papers and on the web. This is an example of what can happen with a person when they become addicted to drugs. Right now he is in a little hot water, and is detained in a Montana jail while officials work to revoke his ten year parole sentence given in 2010 for drug offenses.
He currently has allegedly been arrested and charged for breaking into two homes and steal prescription drugs. These incidents occurred within days of each other.
In 2009 he was arrested on his way from the Vancouver BC rehab program he was working with to visit family. He lived in BC and spent a fair amount of time with his family in Montana. At the border he was arrested and charged on burglary and controlled substance charges in Texas. He pleads guilty to the charges. In 2010 a deal is reached to do 10 years of probation for this crime.
Last Monday Leaf was arrested on drug related charges. He was in possession of pain pills in a bottle that was labeled for someone else that were in the glove box of his truck.   During the investigation, it was found that he had over 1000 painkillers in his possession, also that he was receiving drugs by mail. He was arrested and was released on bail, then broke into someone else's home to steal drugs.
His NFL career ended when a wrist injury called scapholunate dissociation occurred. It was at this time, pre 2008 that he became addicted to painkillers. He was charged then he went to Vancouver BC for drug rehab.
Then in May 2011 Leaf was in hospital getting a brain tumor taken out.
I appears that he didn't do so well after that, it could be he was again on painkillers with the tumor and again became addicted.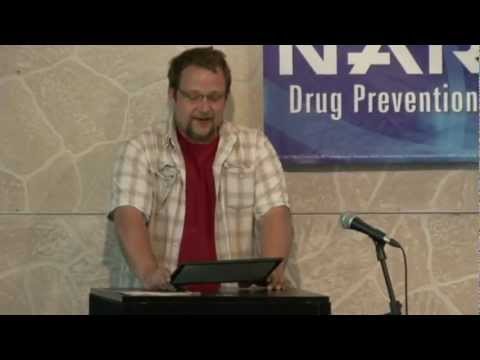 Ryan's criminal actions are the actions of a man that is desperate. He was a decent sort, then became addicted. Crimes happened to feed his addiction. He is a man in need of help. Narconon is a safe place to again get him and others off their addictions be it street drugs or prescription drugs. They are waiting to welcome you.

Outside of the